New
"
Fitness Exam Mock Questions
"
Test Your Knowledge Ready For Your Fitness Exam!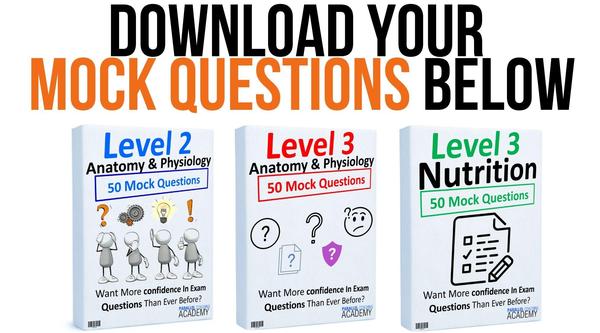 Your Mock Questions Will Land In
Your Email Inbox 60-Secs From Now.
Enter your
best email below
& you'll get hundreds of
Level 2 anatomy, Level 3 anatomy & Level 3 nutrition
Mock Questions straight to your inbox.
We respect your privacy and take No Spamming seriously!
✔️ Practice mock questions just like the one's you'll get on your exam day.
✔️
Recognise
the modules or topics that need more revision to guarantee you a pass.
✔️ Plus I'll send you specific revision blogs and tutorials to help you progress.
Join 19,750+ Trainee Fitness Professionals That Have Downloaded Our Fitness Exam Mock Questions...
It's Time To Practice & Pass Your Exam With Knowledge & Confidence